Casino House Edge – What It Is And How It Works
Categories:
News
|
Published by:
admin
Have you ever wondered how casinos make money? Or maybe you still carry one of the myths of online casinos: there is a way to manipulate the results of every game. The truth is, the foundation for casinos' profitability all comes down to the 'house edge'.
What Is The Casino House Edge?
The casino house edge is a term to signify the percentage of all players' bets that the casinos will keep as profit. However, if the house edge is 5%, it doesn't mean you will lose 5 dollars an hour or even 95 dollars for every 100 you spend—that would defeat the purpose of gambling. The house edge is calculated over a long period of time to allow for much unpredictability in a short session (commonly called variance).
For example, if you play a few hands of blackjack for 30 minutes, you may as well double your bankroll or lose it all. But if you play 100,000 hands of blackjack over a few months, your loss percentage will be very close to the house advantage.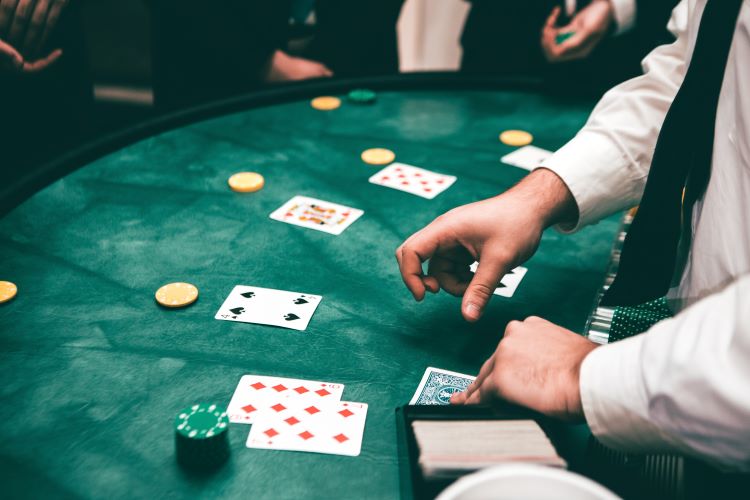 So if you choose a game with a 1% house edge, does it mean you will only lose 1% of your budget in the long run? No. As you play, you will win some rounds and use that winnings to continue betting. And the house edge is applied on the total amount of the money you bet, not your initial bankroll. Thus, your total expected loss will be much more than just 1% of your budget.
How Does The House Edge Work?
Some people think they have an edge because all casino games are manipulated. But, in fact, the random aspect of each game is truly random: from the cards dealt in poker games to the RNG in slots. Instead, the house edge is implemented in the payout rate.
For instance, if there are 30 possible outcomes in a particular game and only one of them pays out, your chance of winning is 1/30. As a result, the casino won't pay you 30 dollars for a 1-dollar bet, but something like 29 to 1 instead. By decreasing the payout rate by a tiny decimal, the casino is actually gaining a 3.3% house edge.
This way, even though the games are fair, the casinos still ensure a profit for themselves in the long run.
The Most Common Misconception About The House Edge

The most common paradox in gambling happens on the roulette wheel where players underestimate the casino's potential. That mainly being its colored bets. Oftentimes you'll see and hear people thinking the red/black bet is an even 50/50 wager. However, these people couldn't be more wrong as they have completely forgotten the green zero, or in the worse case, the American double zero.
Let's say you bet on red on a single zero wheel. This means if the ball lands on one of your 18 red-dyed numbers you will win! However, now you'll find yourself betting against the rest of the 19 numbers. The additional zero lowers your probability of winning and increases the house edge making its true odds 48.64%/ 51.36%.
In the end, math is the secret that guarantees the casino profit even with such a small advantage. This is why many casinos adapt to the American-styled roulette with additional zeros. A single additional zero on the wheel doubles the house edge and therefore double's the casino's money.

Apply The Knowledge Of House Edge To Minimize Loss
So why is it important to know about the house edge if the casinos have the upper hand anyway? Well, you can take advantage of this concept to minimize your loss and avoid the 'sucker bet'.
There is a different edge for every game in a casino, so choosing the ones with the lowest house edge will have a big impact on your bankroll. Not only that, because the casino house edge is calculated over a long period of time, playing in short sessions and playing slowly helps to lessen the effect of this edge.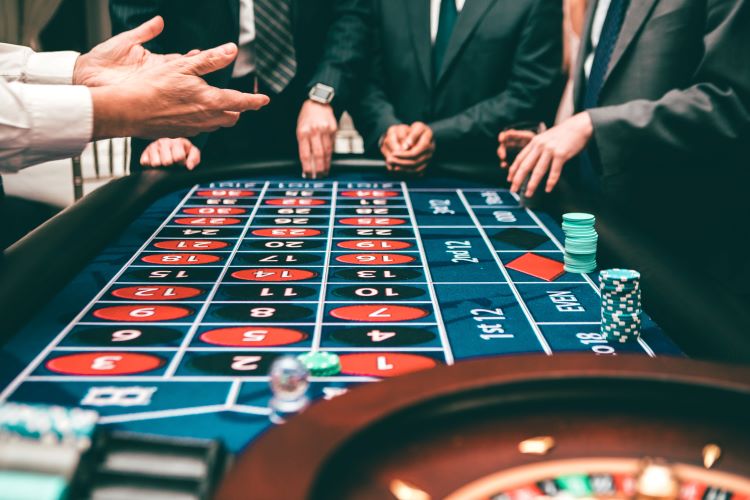 In fact, the basic strategy of putting all your bankroll on a single bet is theoretically the best way to bypass the house edge. But even this comes with its price as it sucks all the entertainment out of gambling. As a result, many players have devised betting systems that aim to preserve the fun of gambling while mitigating the house edge.
Edge by Casino Game
Here is a list of common house edges for different casino games. Take note that for skill-based games, the player's edge is only correct if you play optimally. Also, the figures may vary depending on the regional differences of the games.
| | |
| --- | --- |
| Casino Games | House Edge |
| Sic Bo | 2.9% – 30.3% |
| Video Poker | 0.46% – 5% |
| Keno | 20+% |
| Craps | 0.8% – 16.5% |
| Blackjack | 0.5% |
| Slots | 1% – 15% |
| Roulette | 5% – 5.5% |
| Baccarat | 1.05% |
| Three Card Poker | 2.2% – 3.61% |
| Pai Gow | 2.72% |
There is usually a correlation between house edge math and the maximum payout per bet. Specifically, the more you can win in a single bet, the higher the house edge for that casino game will be. This is why slots with progressive jackpots always have a lower RTP than normal slots.
Should You Play Luck-Based Games Or Skill-Based Games?
This depends on how much knowledge you have about the game. If you're not familiar with skill-based games like poker or blackjack, you will most likely lose much more than the actual house edge because you can't make the most optimal decision. So stick to luck-based games.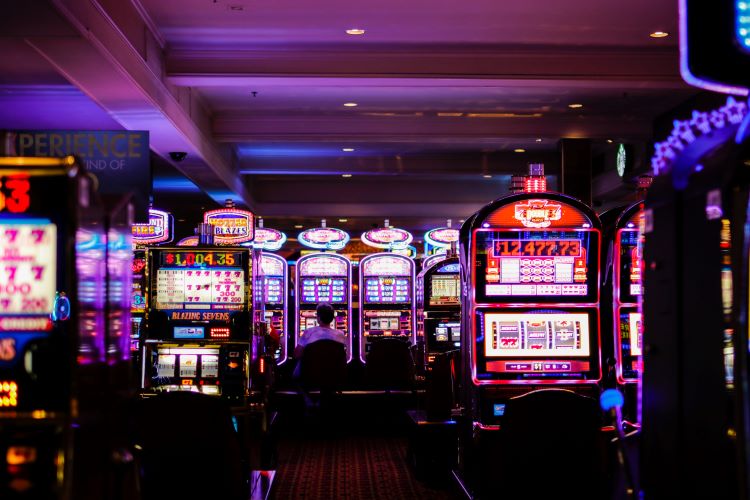 However, if you're good at a particular skill-based game, its house edge tends to become lower than luck-based ones. For example, when playing Blackjack, if you memorize every possible outcome of your hand and use compositional, card-counting strategies, you can bring the edge down to even below 0.5%.
Slots With The Lowest House Edge
Unlike table games, there are countless variations of online slots, each with its own design, features and most importantly house edge. This makes online slot games a very good choice for a luck-based game. Here are some slots with far lower house advantage compared to the standard 4%.
| | |
| --- | --- |
| Slot Name | House Edge |
| Ugga Bugga (Playtech) | 0.93% |
| Mega Joker (NetEnt) | 1% (for max bets only) |
| 1429 Uncharted Seas (Thunderkick) | 1.4% |
| Blood Suckers (NetEnt) | 2% |
| Starmania (NextGen) | 2.13% |
| Kings Of Chicago (NetEnt) | 2.2% |
Conclusion: What Does The House Edge Tell You?
Well, the first thing house edge tells you is that you can't beat the casino over a long period of time. It also means, however, that with proper play, avoiding problem gambling habits and real money management, online casino gambling as a form of entertainment can be quite cheap compared to other leisure activities.