Gambling in Japan – Pachinko and Other Popular Casino Games
Categories:
News
|
Published by:
admin
Japan is known as the gem of the Far East due to its stunning architecture, cutting-edge technologies, unique culture, ninjas, and samurais. But most people don't know that another thing set deep into the country's core is gambling.
Although the country has a bittersweet relationship when it comes to gambling, Pachinko, the most popular game of this sort, is not only legal but amounts to up to 4% of its GDP. Let's take a closer look at the turbulent history of gambling in Japan and the Pachinko frenzy in this country.
History of Gambling in Japan
The first references of the gambling game in the Land of Rising Sun are found in the Kojiki (Register of Ancient Things), describing how Emperor Temmu enjoyed playing the game ban-sugoroku, around 685 AD. According to the same source, Temmu's successor Empress Jito banned the game after taking over the throne.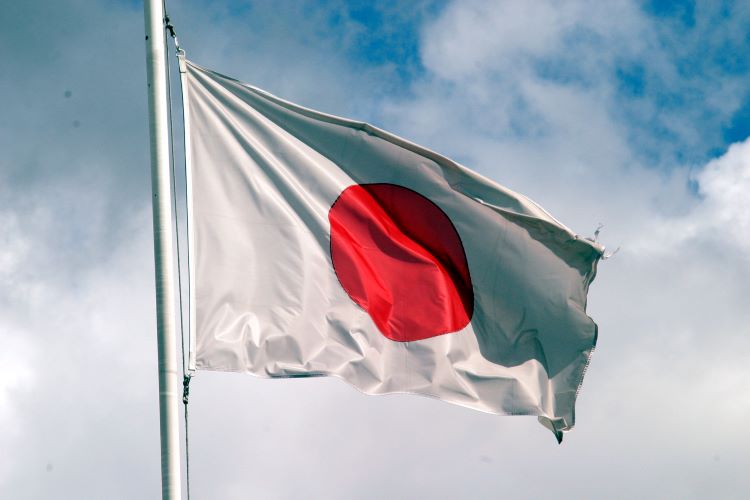 However, this hasn't stopped the Japanese people to gamble wildly, as this activity has become incredibly popular among the general population, especially during the Heian period (794-1185). Bakuto (professional gamblers) emerged, resulting in nine edicts prohibiting gambling between 1225 and 1284. Strict laws were still in force in the samurai era of the Edo Period (1603-1867).
The arrival of the 19th century marked a different direction in Japanese politics as the country shifted from national isolation to a more open foreign policy. Since the doors were opened to many Western novelties, including casino games like poker, the popularity of gambling skyrocketed.
In 1907, the government put a stop to that, declaring all forms of gambling activities illegal. This ban had a significant impact on Western games, most notably the well-known card game – poker, which never managed to overcome the cultural differences and become as popular as it is in other countries and online casinos. Pachinko took over the spotlight, becoming one of the most played games in Japan, with pachinko parlors spread all over the country.
The Birth of Pachinko and Pachinko Parlors
In the 1920s, Chicago gaming manufacturers introduced the Corinth Game – a children's version of a billiard-type game by the name Old English bagatelle. Named Korinto Gemu, the game found its way to Japan becoming one of the children's favorite pastimes by the end of the decade. Due to the unique cacophony of clicking and cracking sounds the machine produced it was nicknamed 'pachi-pachi'.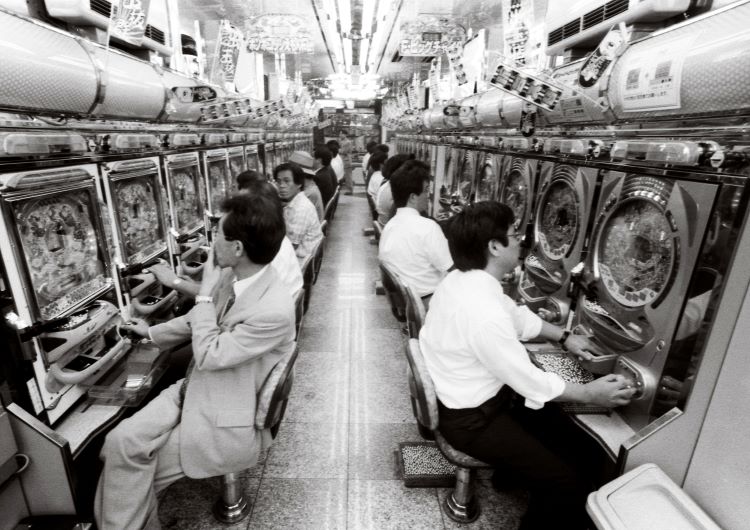 Meanwhile, in Europe, the Circle of Pleasure (also based on slingshot-style pinball) was a popular pub gambling device taking coins as deposits and withdrawals on the soil of Great Britain. Distributed worldwide, it came to Japan where it was soon morphed with Korinto Gemu in 1929, now known as pachinko.
Inventive Japanese made a completely new game by mixing brass nails with scoring pockets. This was the first pachinko machine and the beginning of the Pachinko frenzy that spread all over the country.
These days, Japan is home to more than 12,500 pachinko parlors. You can't miss them due to their bright and decorative exteriors. Since the country's law sees Pachinko as a game that tests players' abilities, cash prizes are forbidden, so winnings in pachinko parlors are exchanged for cigarettes, chocolate bars, pencils, lighters, and similar items.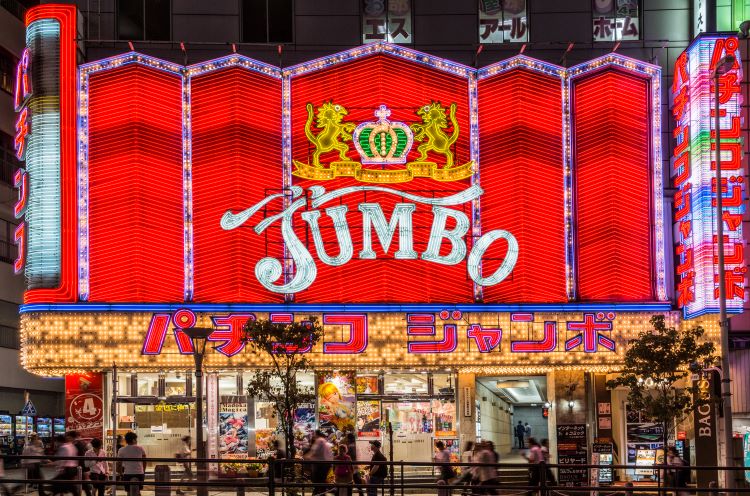 At least that's the theory. However, there are usually small establishments located nearby pachinko parlors where players may sell won chips for cash, which is tolerated by the police as they are independent of the game parlors.
How is Pachinko played?
Pachinko is a Japanese gambling machine that presents a unique mix of pinball, slot machines, and pool elements. The machine itself is a wooden panel with a large number of pins and a device for launching metal balls driven around the panel. No special skill is required for enjoying this game available all over Japan.
To start playing, you first have to insert cash into the machine to get small metal balls, then launched into the machine with a lever. The goal is to aim the balls towards the hole near the bottom of the machine by pulling the handle on the machine's lower right. As some balls fall out of bounds, some land into bonus areas, usually resulting in a chance to win more balls.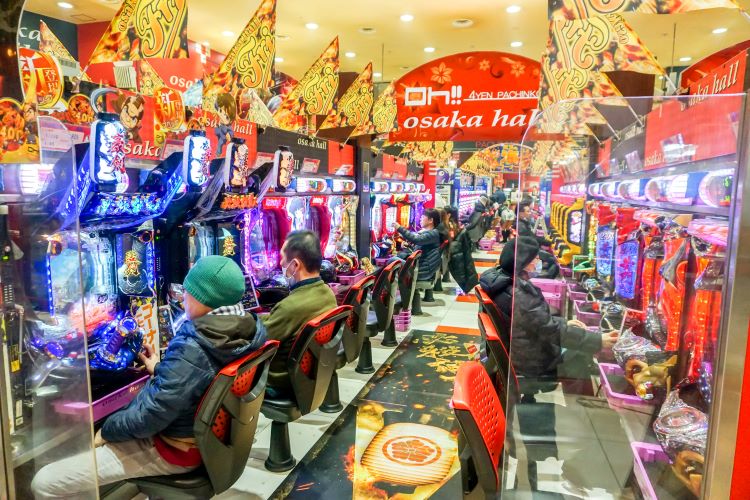 Modern pachinko games feature the same gameplay, but run on LCD technology, featuring musical scores and kaleidoscopic screens, so parlors are quite noisy and colorful places. Many places where pachinko is played are huge, testifying to the game's massive popularity.
Popular Betting Games in Japan
Although gambling is officially banned at a national level, some forms of this activity are allowed besides pachinko, such as sports betting and lottery. On the other hand, legal land-based casinos still don't exist, but that is expected to change shortly.
Horse racing (Keiba) has always been a popular sport in this country, with the Japanese Racing Association holding horse betting competitions every week. Other beloved sports betting events include boat racing (Kyotei), bicycle racing (Keirin), and auto racing.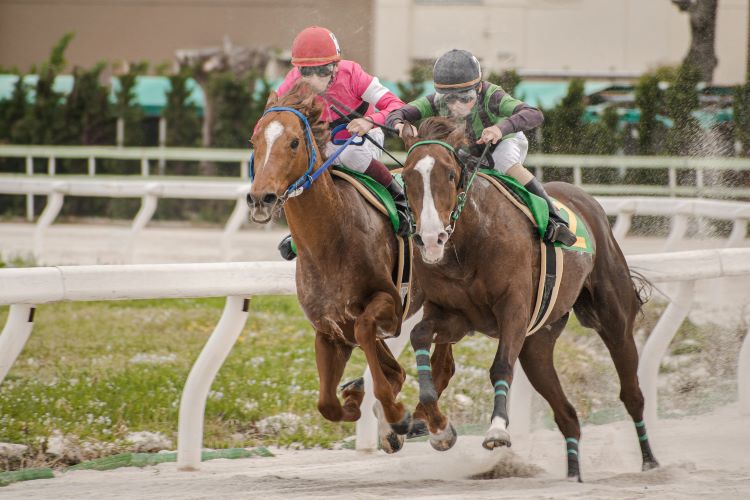 On the other hand, Takarakuji is a lottery game that is also allowed and can be easily found anywhere in Japan.
There are three types of Takarakuji:
Regular lottery
Lottery with multiple numbers
Jumbo Takarakuji
Japanese Mahjong is the most played casino table game in the Land of Rising Sun.
Today, there are over 8,000 mahjong parlors as well as frequent tournaments where professional mahjong players can show their skills by competing against each other.
Future of Gambling in Japan
Japan doesn't have explicit laws that prevent gambling in online casinos. That's why more and more online casinos are targeting Japanese gamblers. On the other hand, the law passed in 2018 has finally allowed the opening of the land-based casinos integrated into resorts.
Although there were many delays, it is expected that the first land-based casinos will see the light of day in Japan by the end of 2021. Meanwhile, the country has a huge gambling market in the form of Pachinko, where much more money is spent than in online casinos.
Gambling in Japan has been a part of the country's rich history and culture, and it's about time that is acknowledged. Since the government is taking a more open position towards this activity, the future of gambling in Japan seems quite bright.