Girl Power – Famous Women Gamblers
Categories:
News
|
Published by:
admin
Although the gambling world seems predominately male-dominated, that hasn't stopped some female aces from grabbing the spotlight for their impressive card-playing skills and winning streaks. Throughout the decades, they have shown they can sit at the poker or blackjack table and go head to head with the best of players.
The skill some of the women gamblers have demonstrated while playing cards solidified their legendary status on the global gambling scene.
Carlotta Thompkins – Lottie Deno
When you hear the story of Lottie Deno you can help but wonder why there's no Hollywood movie based on her life. Kentucky-born and raised, Lottie was introduced to the world of gambling thanks to her father, a professional gambler. After his death, she was sent to Detroit by her mother to find a respectable husband but Lottie turned to gambling.
She became one of the top poker players in 19th century Texas and is remembered as one of the best female gamblers in history. The nickname 'Deno' is actually an abbreviation of the Spanish word 'Dinero' meaning money. Lottie's partner in crime was Frank Thruman, a gambler and a man often on the wrong side of the law. They spent many years traveling from one salon to the next playing cards. Lottie and Frank even founded a casino in New Mexico but soon retired to the city of Deming, giving up on the life of gambling completely and donating the money to numerous healthcare and political causes.
Maria Gertrudis Barcelo – La Tules
Not a lot is known about this fierce woman and much of the information we have access to today are quite contradictory, especially when it comes to her appearances and activities. However, what's known about this 'Queen of Sin', as some of her contemporaries described her, is that she was one of the first salon owners and professional gamblers. Born in 1900, she was able to acquire a fortune as the owner of several casinos in New Mexico. She died at the age of 50 and her lavish funeral was one of the biggest events in Santa Fe at that time.
Judy Bayley – The First Lady of Gambling
Recognized as one of the most important individuals in the world of gambling, especially when it comes to the development of Las Vegas, Judy Bayley was an incredible woman. With a degree in English and Music, she and her husband opened the famous Hacienda Hotel in Las Vegas in 1956. This establishment was crucial for the success of the now-legendary Vegas Strip.
When her husband Warren died in 1963, Judy became the first woman in Nevada history to be the sole owner and operator of a hotel casino. She was very successful in all her business endeavors, one of which was bringing the live Keno to the Strip. Due to everything she has done for the rise of Sin City, she was given the title 'First Lady of Gambling'. However, Judy was also a dedicated philanthropist, raising a lot of money for different groups of people in need.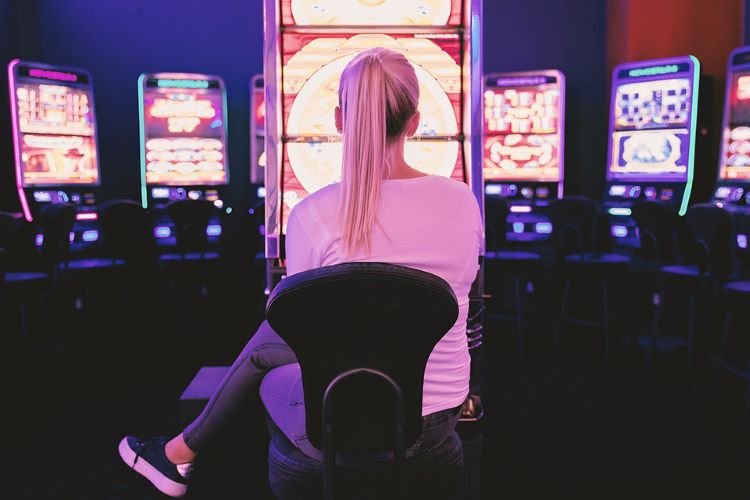 Kirsten Bicknell – The Ultimate Grinder
It all began back in 2006 when Bicknell was a freshman at the university. She started hitting poker tables in online casinos and attended so many poker tournaments that she gave herself the nickname 'The Ultimate Grinder'. From 2011 to 2013, it is estimated this Canadian professional gambler played a total of 7.5 million poker hands.
The year 2013 was also important for Kirsten Bicknell as she triumphantly finished the Ladies No-Limit Hold'em Championship in the Poker World Series and took home more than $170,000 in prize money. She was also a part of Poker After Dark, a women-only poker event titled 'Femme Fatale' that lasted the whole week. Today Bicknell is regarded as one of the best female poker players in the world with estimated tournaments winnings exceeding $5 million.
Annette Obrestad – Norwegean Poker Queen
If you're following the YouTube beauty niche, the name Annette Obrestad might sound familiar to you. However, aside from being a Youtuber with her own makeup tutorial channel, she is also the youngest person to ever win a World Series of Poker bracelet in Europe.
Reportedly, Annette tried playing online poker for the first time when she was only 15, and in the first year as a professional poker player (2006 – 2007), she was able to win over $1 million prize money. Due to this and other consequent wins, and at a very young age, she has become one of the most famous female gamblers.
The stories of these 5 women show that gambling, land-based or online, is not reserved only for male players. Highly skilled when it comes to cards, all of them have reached amazing gambling heights and will be remembered forever by the generations of players to come.