Slot Wars – Forest Fortune VS Time Spinners
Categories:
News
|
Published by:
admin
Another week is ending and you know what that means – it's time for a new slot war! In this edition, two great slots by Hacksaw are up for battle – get ready for Forest Fortune VS Time Spinners!
Let the slot wars begin!
Round 1: Winning Potential
Hacksaw's slots are known for strong winning potential and these ones aren't the exception either. There can't be a winner here as both slots have the same massive maximum possible prize of 10,000x the bet, but the Forest Fortune has a cap of €3m won via jackpot.
The forest adventure is paid on a 5×5 grid with a cluster mechanic, while Time Spinners have a 5×4 grid setup with 10 paylines. Playing these games in real money mode requires a minimum bet per spin of €0.20 in Forest Fortune and €0.10 in the mysterious time-themed slot.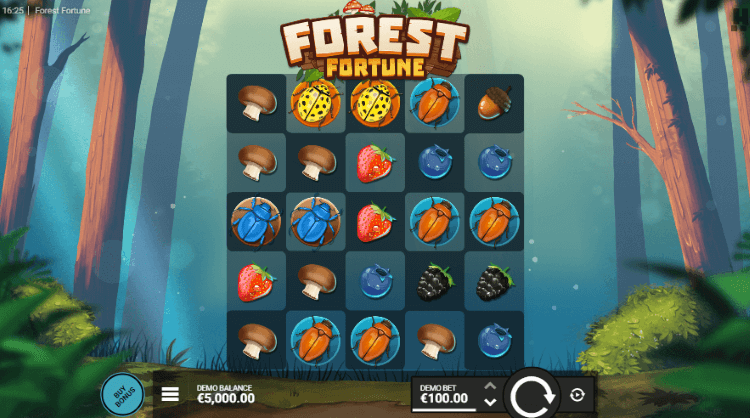 When it comes to the return to player percentage, the first release has a slight advantage. It features an RTP of 96.40, while its rival has an RTP of 96.19%.
As expected from games with such high winning potential, the volatility is at a high level in both games. So far, these titles seem to offer the same quality of playing experience, but bonus features might be a tiebreaker.
Round 2: Bonus Features
In Forest Fortune slot, Wilds can appear on any reel to substitute regular symbols and help form a cluster, but also to trigger the Wind feature. Every time a Wild lands, the wind blows over the grid spreading all Wilds in view to edge and awards the wins after the spread.
Monarch butterflies represent the Scatter symbol and you need to catch 3 of them on reels at the same time to trigger the free spins bonus round. The free spins keep rolling in until either 3 consecutive non-winning spins or the max win is hit.
During the round, the grid shifts, displaying only leaf symbols with no function. The only others that can land are modifiers – Blue and Gree Butterfly that add multipliers above reels, a Tornado symbol that collects the value of all winning symbols on current spin and Bees.
Bees are the most important as they are instrumental in hitting the jackpot. Whenever one Bee symbol drops, it fills 1/3 of the progress bar above it. Three Bees landing on all reels fill the bar and award a massive €3 million jackpot.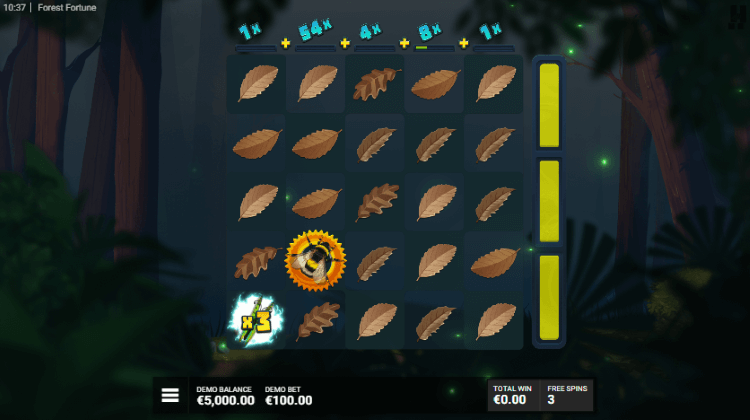 Time Spinners have Red-rimmed watches as Wild multiplier symbols that substitute for all paying symbols. When Watches are used in a winning line, they reveal up to a 12x multiplier.
The golden-rimmed watch is the Sync symbol. When these symbols land, they sync all multipliers on the grid to the one with the highest value.
Three Gohst symbols appearing together triggers the Dusk Till Dawn bonus round divided into two parts. The first part is based on collecting watch symbols and starts with 3 free spins.
At this stage, the regular symbols are removed and replaced with broken watches that only serve to fill the blank spots. The only symbols that can land are the following special ones:
Sticky Wild Watch – sticks to the reels with a random multiplier of up to 12x.
Sync Your Watches – syncs all multipliers to the highest value seen on reels.
Echo – reveals a value of 1x to 50x, which is then added to all Watches in a 3×3 area around it, plus reset the free spins count
Epic Echo – reveals a value of 2x to 10x, which multiples all Watch values in a 3×3 area around it t, plus reset the free spins count
During the collect phase, each time the free spins counter is refilled, an extra payout spin is awarded for the payout phase. When the first phase ends, the Sticky Watches remain on the reels for the payout phase and regular symbols come back to the reels.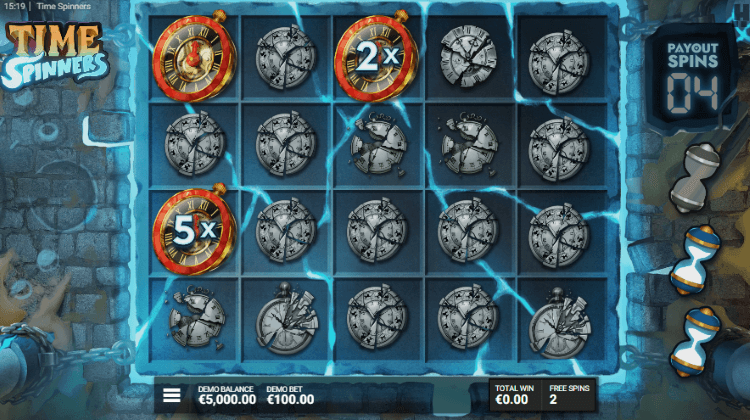 Both of these slots have equally thrilling bonus rounds and an option to buy it. There is a lot going on when free spin modes are on in these slots and making one better than the other in this round will be unfair. So, it is tied.
Round 3: Visual and Audio Effects
As the name says, Forest Fortune is a nature-themed slot. Thanks to amazing graphics and design, the background shows the beautiful forest creating a relaxing atmosphere while its highly volatile gameplay keeps you on your toes.
On the other hand, Time Spinners is wrapped in mystery as it explores the concept of time. Design of symbols and all visuals are following the theme completely, while the background music and sound effects create add suspense.
Since this theme is less used than the nature-based one, the game revolving around time has a slight advantage. Still, Hacksaw did an excellent job in making both releases look amazing, with the same top-level graphics seen in most of its slots.
And The Winner Is…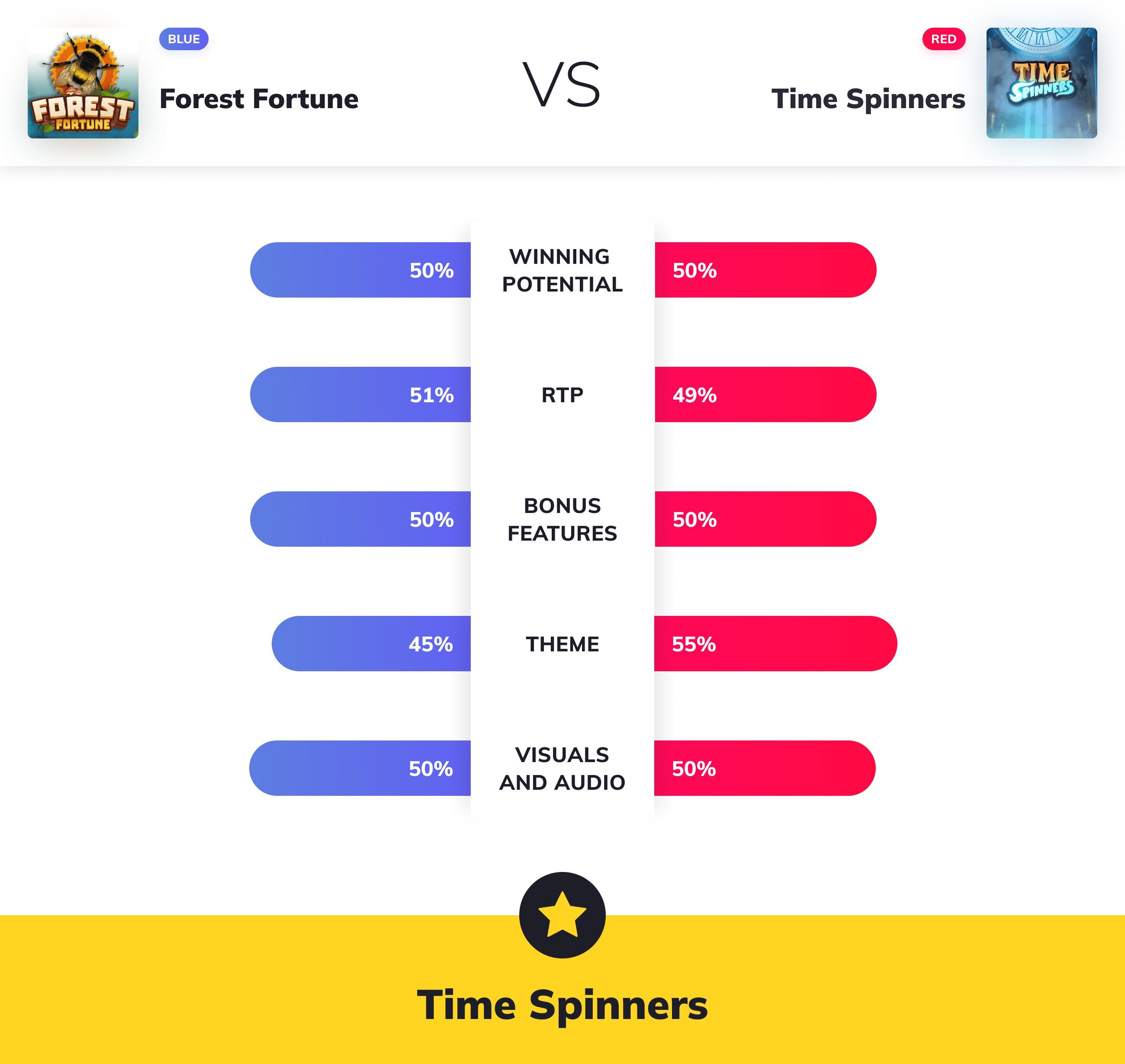 This edition of slot wars ended with the mystery-themed game as a winner, but just barely. Slots were equal in the most important categories like winning potential and bonus features, so it can go either way.
A lot of hair-splittings was involved to make one victorious, so players won't be wrong to choose either Forest Fortune or Rime Spinners. Better yet, try them out both and see which one you think is better.