Top Celebrities Who Love to Gamble
Categories:
News
|
Published by:
admin
Gambling has fans from all walks of life but you can't deny that it has always provided a playground for the super-rich, so it is no wonder why many celebrities love to gamble. After all, if you can afford it, the marvel of the premium Las Vegas experience is hard to resist. Here's a list of the most popular stars who have an interest in gambling.
Ben Affleck
Most known for his portrayal of Batman, Ben Affleck is also a screenwriter, director and producer with 2 Oscars under his belt. Even lesser-known to the public, Ben Affleck is also a reputable poker player. He clearly has a talent for it since he qualified in World Series Of Poker and even won the 2004 California Poker Championship with $350,000 in prize money.
Ben doesn't just play poker for-profits, he hosted a celebrity poker tournament to raise over $1.7 million for charity. The tournament boasted A-list names like Adam Sandler, Bryan Cranston, Matt Damon, Adam Levine… Many poker players who got the chance to play with him all complimented his skill and how down-to-earth he is.
Tobey Maguire
Tobey Maguire may be beloved for his role as Spiderman, but in the poker world, he is a deeply controversial figure. He has been playing poker since a teenager and participated in many Hollywood private games. In the book Molly's Game, Tobey is described as an absolute jerk who "takes pleasure in destroying the lives of his fellow players."
The controversy doesn't end there: Tobey among many others was sued for participation in illegal gambling rings. He also allegedly told Molly Bloom – an organizer of these private games – that she had to get on the table and bark like a seal if she wanted to get his tips.
Michael Jordan
Michael Jordan is another figure who is infamous for his gambling-related antics. His competitive nature which makes him so successful as a basketball player translates to gambling in very negative ways. He is reported to sometimes lose up to $500,000 a night of playing blackjack tables and owe a debt of $1.25 million in golf bets to his friend Richard Esquinas.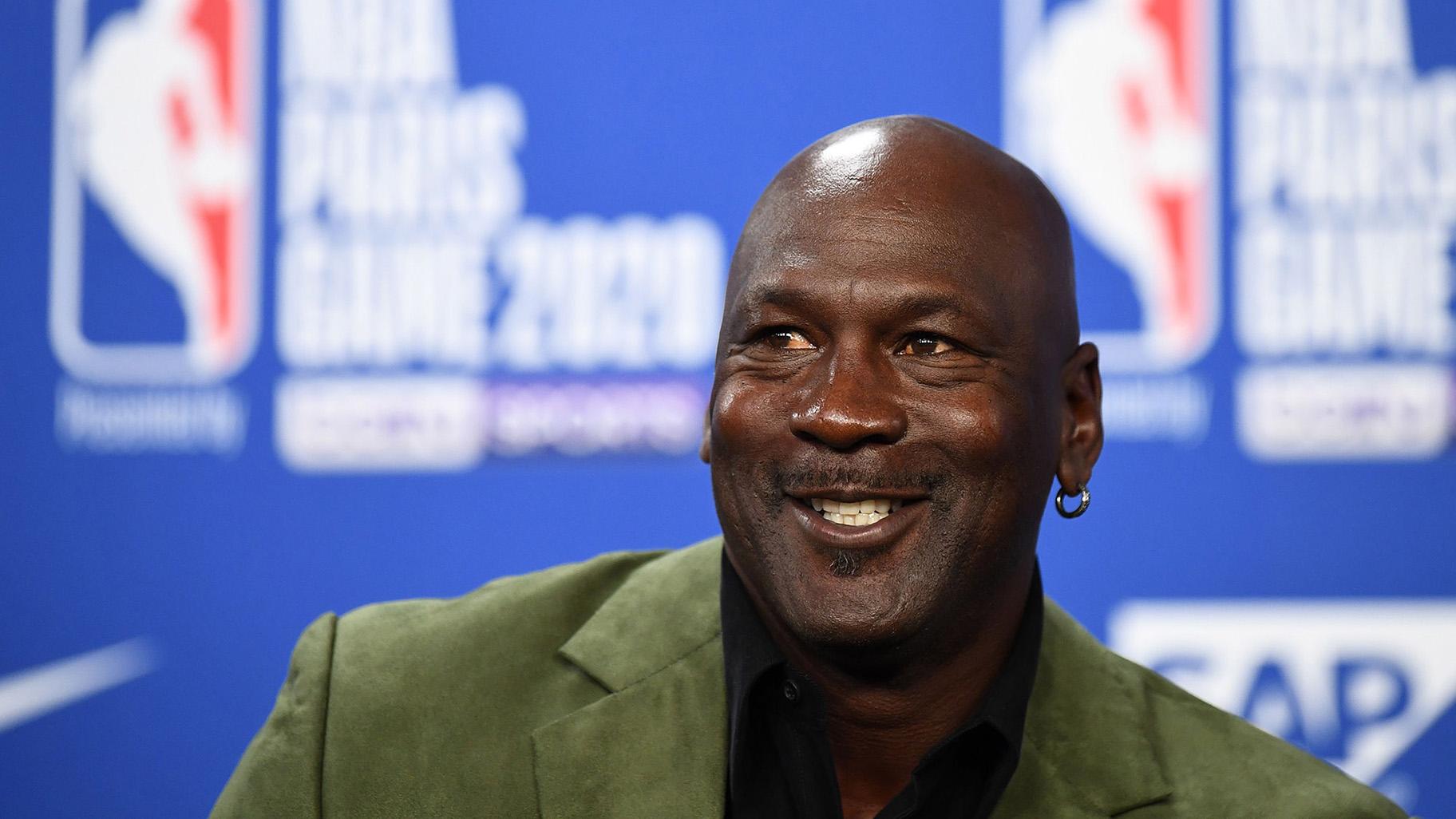 The famous athlete denied that he had a compulsive gambling addiction and 'retired' for one year in 1993 but many people still believe to this day that he was actually suspended for his gambling problems. Even when his father was murdered during a robbery, rumors still floated around that it was done by the mafia due to Michael's gambling.
Derren Brown
From actors, sports megastars to magicians, gambling seems to attract celebrities of all kinds. Even before Derren Brown gathered fame as an illusionist, he had been banned from most casinos in the UK. A casino worker reported that Derren would just sit at a blackjack table without playing, but when he played, he would win 100 out of 100.
Giving Derren's profession as a magician and his impossible win streak, it's easy to see how many casinos don't want him anywhere near them. But no one ever discovered if it was a trick or just insane luck.
Queen Elizabeth
Given Queen Elizabeth's position and somewhat serious look, few people could have guessed she was fond of horse betting. In fact, she even put her own horses into the competition and bet on it. Queen Elizabeth's horses ran in just under 3,000 races and won 451
The success of the Queen's horses gained her a revenue of $9.4 million. Although this is nothing compared to her massive wealth of about $520 million, it still secured her the spot for the 11th most successful owner of racing horses on a flat course.
Tiger Woods
Tiger Woods is one of the best golfers ever, and he holds a yearly event called Tiger Jam where VIP guests can watch him play exhibition golf, play poker, and party. He even invited professional poker players there to join the event.
Tiger Woods is fond of blackjack and apparently very skilled at it too. Phil Hellmuth, a 13 times World Series Poker winner, said in interviews that Tiger once gave him blackjack advice when he was at Tiger Jam.
Matt Damon
Matt Damon is a close friend of Ben Affleck in real life so it's not surprising that he shares his love for gambling. In preparation for his role in Rounders, a film about a reformed gambler, Matt approached Jonny Chan for poker knowledge, becoming his apprentice. He also took 'method acting' to the next level by losing close to $25,000 while learning the part.
Matt Damon has played in tournaments with other celebrities but strangely, no record of his games can ever be found so it's hard to know how much money he has won/lost. There is one short video of him playing, however, and…he doesn't look all that good.
50 Cent
50 Cent is a notorious name in the Hip Hop world, but he is also very competent in betting on sports. He showcased his acute perception for betting by winning 2 huge bets: one was a $2-million bet for Floyd Mayweather in his boxing bout against Manny Pacquiao and the other he bet the New York Giants would beat the San Francisco 49ers in the NFC Final, making a $500,000 profit.
However, there seem to be many unrecorded losses the rapper has had for in his songs there are lyrics such as: "I got a gambling problem" and "I gamble too much, I gamble for too much money…" A funny side story: 50 Cent once bet $750,000 that Floyd Mayweather can't read one page of Harry Potter without stuttering.
Brad Pitt
The prince of Hollywood, Brad Pitt, is also interested in many casino games including poker, blackjack and slot machines. But he supposedly never gambled his whole life until he got a role in Ocean 11. The film about a casino heist required Brad to get familiar with casino games and the famous actor discovered a new hobby.
Pamela Anderson
Pamela Anderson is regarded by many as a sex symbol for her role in Baywatch and multiple appearances in the Playboy magazines. Apparently, the actress is heavily addicted to gambling; she revealed on the Ellen Degeneres Show that she had lost $250,000 playing poker. An even more shocking rumor is that she married her husband because he was willing to pay for her gambling debts.
Honorable mentions ranked by the worst reported loss
| | | |
| --- | --- | --- |
| Name | Net worth | Biggest gambling loss |
| Charles Barkley | $50 million | $20 million |
| Charlie Sheen | $10 million | $2.5 million |
| Allen Iverson | $1 million | $1 million |
| Paris Hilton | $300 million | $175k Bentley |
| Leonardo DiCaprio | $260 million | $50,000 |