Top Pragmatic Play Slots
Categories:
News
|
Published by:
admin
Pragmatic Play is a leading content provider for online casinos offering a multitude of high-class products including live casino games and bingo! However, the studio is especially well-known for their outstanding portfolio of video slots. While all Pragmatic Play games are generally engaging and innovative, some titles have certainly garnered more fame and popularity in the iGaming community than others.
Big Bass Bonanza
Pragmatic Play is at the top of the industry when it comes to creating simple slots that offer first-class gaming satisfaction. No game illustrates better that mix of simplicity and high-level entertainment than the fishing-inspired Big Bass Bonanza! And just like fishing, the base game here can be uneventful at times, testing the patience of players, but once the fish has bitten the bait, get ready for the immediate rush of adrenaline in the bonus game.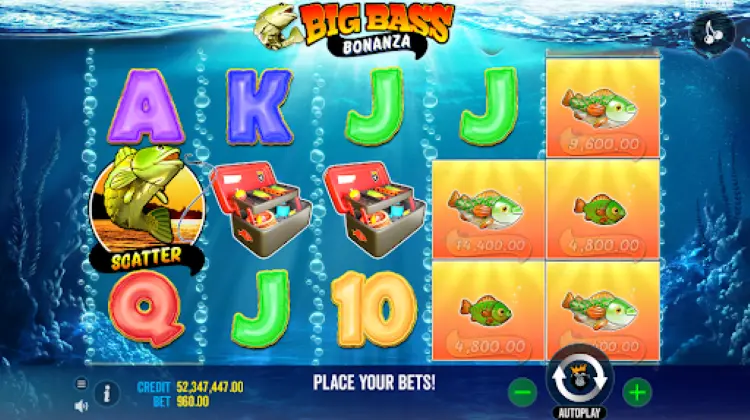 Try Big Bass Bonanza Slot Demo Version on GamblersArea.com
The basic concept of the bonus is to land Wilds as they collect the money values carried by the Fish symbols. This is pretty cool as it goes perfectly with the premise, but the real good part is yet to come. For each fourth Wild that appears, players get 10 more free spins and the upgraded multiplier. Retrigger can happen up to 3 times, with a 10x multiplier applying to the 3rd retrigger. Potential 40 free spins and a 10x multiplier?! No wonder Big Bass Bonanza is among the most popular Pragmatic Play slots.
The Dog House
Animals are a really popular online slot theme. From farm animals to wild or even mythical creatures, the slot world has it all. But one slot in Pragmatic Play's gaming portfolio that has really captured players' hearts revolves around the most familiar yet beloved animal of them all: dogs!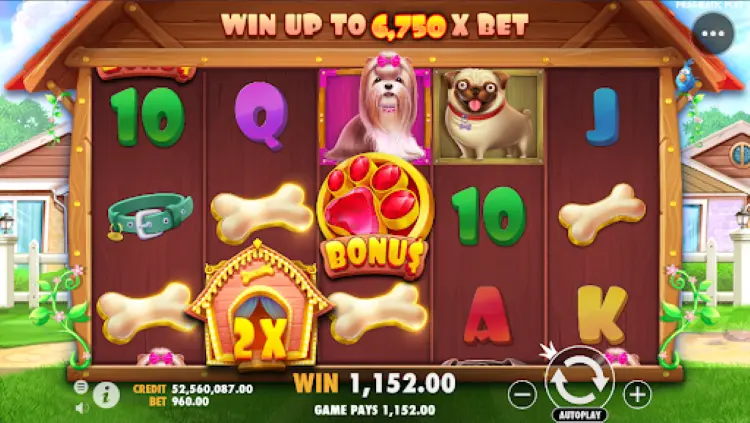 Try The Dog House Slot Demo Version on GamblersArea.com
The Dog House makes its name with super adorable animation and smart implementation of the theme. Dog House symbols here are functioning as Wild with multipliers on them, and in the bonus, these Wilds become sticky. Therefore, collecting more than 6 wilds usually creates fireworks on the screen. Overall, it's such simple gameplay that can lead to gigantic wins at the end of the free spins – this is why Dog House slot is a staple of success in the online casino industry.
Fruit Party
Being the leading iGaming provider, Pragmatic Play focuses on offering a variety of online slots that cater to different types of online gambling audiences. As such, there is a hefty number of Clusters Pay games in the studio's catalog, the most notable being the Fruit Party slot. The game got so popular that a sequel called Fruit Party 2 was released but nothing could beat the original.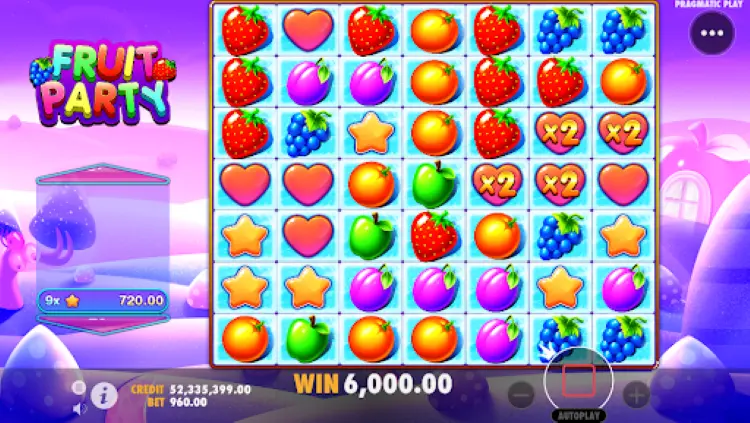 Try Fruit Party Slot Demo Version on GamblersArea.com
At first sight, it's easy to disregard Fruit Party as just another fruit-themed game. It's a slot that will surprise you when you least expect it. This is because any winning combination in the bonus round has a chance to carry a random number of multipliers on it. So many times a player may think to themselves "This doesn't look like much." but out of the blue there will be 5 multipliers on a cluster, adding up to 256x multiplier. These sudden rewards that unfold in less than 4 seconds earn Fruit Party a reputation on par with many jackpot games.
Gates of Olympus
Gates of Olympus transports players to the Ancient Greek world where the mighty Zeus, the god of all gods and humans, comes and rewards players with juicy multipliers. The game bypasses the payline system altogether and instead, wins are purely determined by the number of the same symbols on the reels.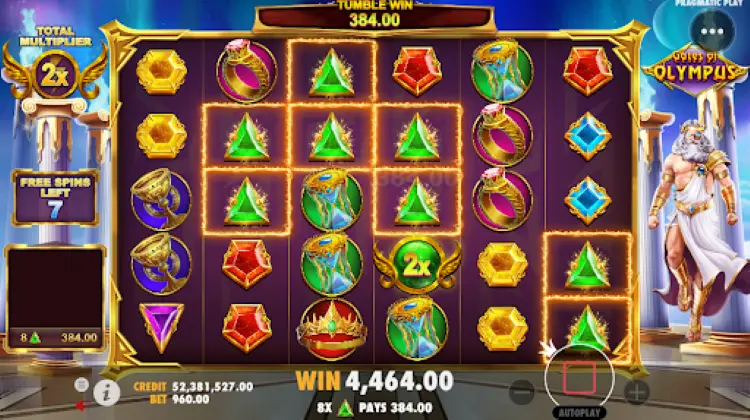 Try Gates of Olympus Slot Demo on GamblersArea.com
The reason people enjoy these types of slots is because they offer a more spacious layout and a free-flowing, unpredictable gaming experience. Not only that, Gates of Olympus slot has multipliers that can be up to 500x. And in the bonus round, every multiplier that gets activated will stack into the total multiplier so the progressive snowball effect this creates is extremely satisfying!
Floating Dragon
Floating Dragon is a release with Asian-themed aesthetics and a gameplay that is similar to the one in Big Bass Bonanza slot. The game has the same feature that is collecting Money symbols in the bonus round, plus the 4 potential retriggers that every player dreams about. But if it's just a straight reskin of Big Bass Bonanza, it wouldn't have ended up on this list.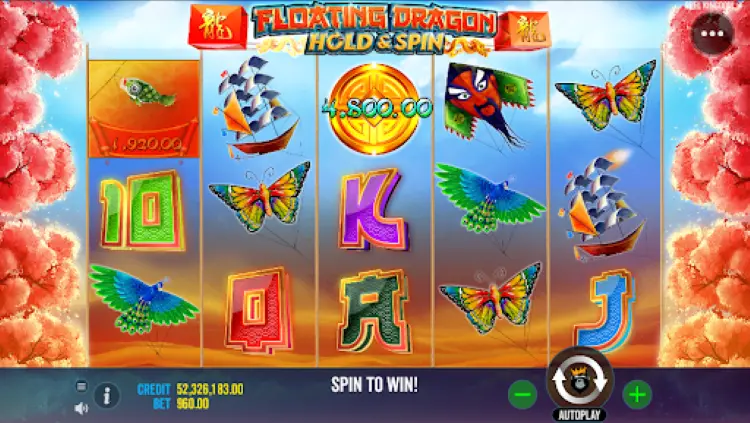 Try Floating Dragon Slot Demo on GamblersArea.com
No, Floating Dragon distinguishes itself by incorporating the Hold & Spin feature. You can trigger it by landing 3 money symbols in the middle reel. The round starts with 3 respins, and any new money symbol that lands will reset it back to 3. In addition, there is a special diamond symbol that carries a random fixed value ranging from 100x to 4,993x the bet! Needless to say, not many people have seen this diamond symbol in the flesh, but those who have will all declare the Floating Dragon slot to be one of the best Pragmatic Play game.