Top Sports to Bet On in 2021
Categories:
News
|
Published by:
admin
Sports have become a pinnacle of entertainment around the world, so it's not surprising that sports betting makes up a huge portion of the gambling industry. In fact, the sports betting and lottery market size worldwide was over 200 billion U.S. dollars in 2019.
There are countless sports enjoyed all over the globe but your first choice should be the one you feel passionate about and love watching. After all, creating an edge in sports betting isn't the easiest feat to accomplish. That being said, some sports do offer unique opportunities for astute followers.
Basketball
You can bet on college basketball as well as the NBA. Although basketball is very exciting and enjoyable to watch, you don't have to be a fan to make successful bets. This is thanks to the fact that there are only 30 teams in the league and they play each other repeatedly so there are extensive stats for every match.
In basketball, most matches are highly dynamic with both teams often being neck and neck with each other. Therefore, it is a fantastic option for live betting because every minute of the match can potentially change the whole outcome. In fact, research shows that the NBA is one of the safest leagues to bet on.

Notable bet types:
Race To X Point: You bet on which team will get to a certain point first (30, 40, 50…) even if they don't end up winning the game.

Quarter Winner: Predict which team will win a specific quarter of the tournament.
Horse Racing
Horse Racing is one of the oldest sports whose premise – to see which horse will come first – has been relatively unchanged. It is also a sport famously associated with gambling, which generated around $115 billion in 2008.
The odds in horse racing are some of the best in the world, due to just how many promotions there are. Many of these promotions are Best Odds Guaranteed, ensuring punters have the most competitive odds on the market.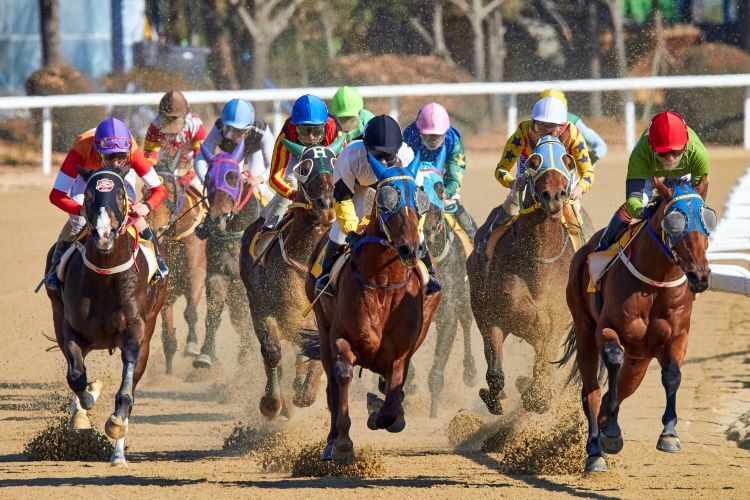 Horse Racing provides a very pure form of sports betting since the premise is so straight to the point. However, there are many variations of the sport in terms of horse breeds (thoroughbred, standardbred, Arabian horses…), distance (a mile, mile and a quarter, mile and an 8th…), and track types (flat racing, jump racing, harness racing…). For this reason, beginners may have a tough time making a smart bet.
Notable bet types:
To Win: You bet on the winner of the race.

To Place: You bet on a horse making the top 3.

Forecast Bet: Bet on the exact order of the winner and the second place. There is also the Tricast Bet, which is taking third place into consideration, too.
E-Sports
This might be a controversial pick since many people of the older generations are very skeptical about the legitimacy of eSports. Even though this sport is extremely new, it has captured the attention of a large global audience and new betting promotions are coming up all the time. With how fast eSports is growing, the potential market for it in the future is beyond promising.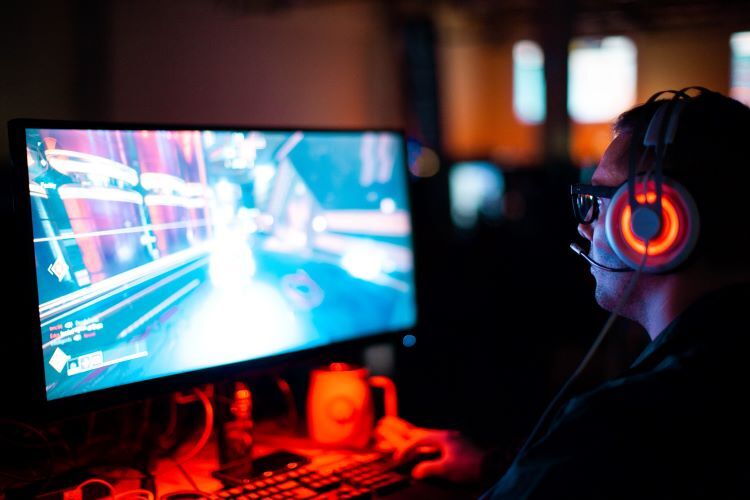 In eSports, you have thousands of games to bet on, each one boasting its own designs, rulesets, and gameplay. This ultimately provides a diversity like no other sport, as well as bringing video game fans into the world of betting. The downside of eSports betting is that the odds are not the most competitive, and the community around it can be antagonizing.
Notable bet types:
Skins Betting: Certain games allow you to bet with in-game commodities, some of which can be won in events rather than with paid money.

First Blood: This bet applies to FPS games, where you bet on which player will get the first kill.
Boxing and MMA
For people who want to see a more aggressive approach in sports, boxing and MMA are perfect pics. Although MMA has significantly grown in popularity over the last decade, boxing is much older and more popular. Given the fact that only two people are stepping into a ring, the amount of research prospective gamblers have to conduct is much smaller compared to basketball, for example.
Boxing doesn't have a fixed calendar – events essentially happen when both parties are satisfied with the deal. But this means that when a boxing event takes place, it is a huge deal so gamblers have at their disposal a swarm of dedicated sportsbooks deals with great odds.
But if you're someone who wants to bet more regularly, MMA is the sport for you. There are still super fights and big events, but scheduled Fight Nights are happening year-round. Opportunities for betting in MMA are plentiful since a card usually has around 12 fights and all of them are open for betting.
A downside for both boxing and MMA is that you have to pay the PPV for most events.
Notable bet types:
Method of Victory: Betting on how the fight will end: submission, knock-out, technical knock-out, or decision.

Round Betting: Betting on when the fight will finish. First-round finishes happen much more often in MMA, and you can also bet that the fight will go the distance.

Draw: Draws are extremely rare in boxing and MMA, so if you guess it correctly, you will bring home a ton of profit.
Tennis
Tennis might not be overly popular in America, but it is one of the biggest sports around the world. Tennis tournaments happen year-round, some of which take weeks to finish. This is a major advantage for bettors for they can use the athlete's performances in the lower stages of the event to form a betting strategy for the final.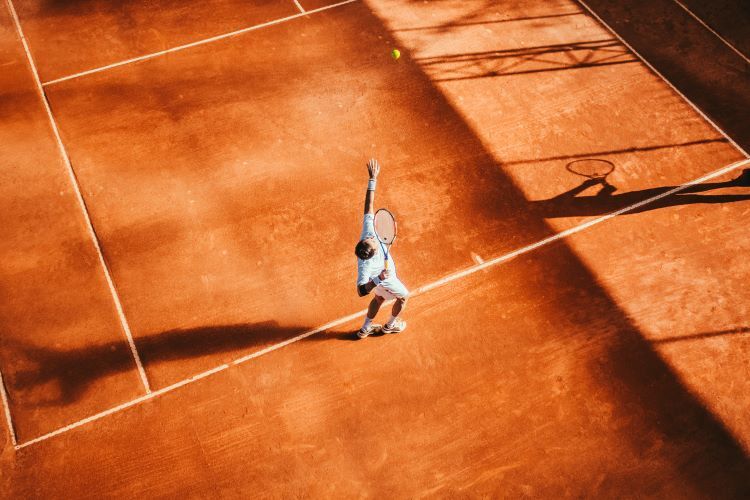 Major tennis events such as the Wimbledon offer amazing odds while also having wide coverage across different platforms. Additionally, bettors enjoy a variety of options: betting on the match, the sets, or even the individual points.
Tennis overall can be quite an easy sport to bet on since the 3 male giants of the sport have a pretty consistent record. In contrast, hockey is one of the hardest sports to predict and reputable teams lose to no-names all the time.
Notable bet types:
Handicap Betting: When a player is a huge underdog, you can bet with one or more game handicaps.

First Set Winner: Bet on who will win the first set.

Over/Under: You bet on not who wins the match, but how many games will the match go on for.
Football/Soccer
There is no way football aka soccer is not on this list. It is without a doubt the most popular sport in the world with an estimated fandom of 3.5 billion people. As a result, the betting operators for football are plentiful, always competing with each other for customers. For example, one of the biggest wins in football was a £100 bet to win £200,000 (199,900% return).
Considering the sport itself, football (soccer) is beginner-friendly and full of excitement. Yet at the same time, the game contains deep strategic nuances, which makes the betting process meaningful and stimulating.
However, many professional punters opt for sports such as tennis, basketball, horse racing… rather than football. This is due to football being a low-scoring game so the result is harder to predict. So if you're betting strictly to win, football may not have the edge there. However, there is the Over/Under bet — which is hands down the easiest bet to get right.
Notable bet types:
Double Chance: There are only 3 possible outcomes in a soccer match: team A wins, team B wins, or a draw. Double Chance allows you to bet on 2 out of 3.

First Goalscorer: Pick which team will score the first goal. You can make informed decisions here as some teams are slow-starters and some are the opposite.

Both Team To Score: This is an interesting kind of bet that is based on what type of match will happen instead of who will win.