VR Casino – Gambling Industry Game-Changers
Categories:
News
|
Published by:
admin
Virtual reality casinos are a new concept, but they show a lot of promise. iGaming is already a huge industry, and VR casinos address the biggest issues the technology has without compromising the convenience and comfort it offers. The question is – Will VR casinos replace traditional online casinos and change the gambling industry forever?
What are VR Casinos?
VR casinos use the technology to model realistic casinos and allow players to enter them. Virtual reality is an amazing technology that digitally replicates a physical environment with a virtual world and makes the user feel as if they're in the middle of that environment. The idea is to mimic the experience provided by a land-based casino through the help of VR Headsets and a high-capacity home PC players can experience without leaving their living rooms.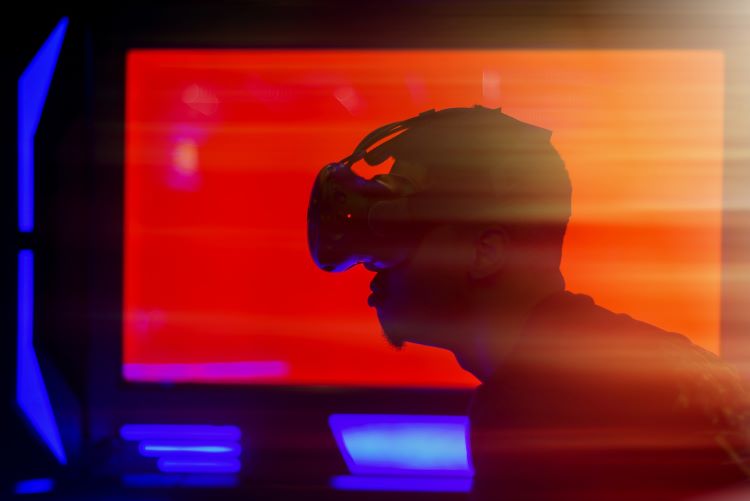 Just put on a virtual reality headset and boot up the virtual reality casino program, and you'll find yourself surrounded by the sights and sounds of a casino. Not only can you play virtual reality casino games, but you can socialize with other casino-goers and admire truly impressive scenery.
What VR Casinos Offer to Players?
One of the first VR casino experiences available on the market SlotsMillion VR Casino shows off perfectly what virtual reality technology can bring to the online gambling industry. The players can walk around on the 80th floor of a skyscraper. It has about 40 slot machines players can choose from, but the floor is also lined with floor-to-ceiling windows players can gaze out of to enjoy the 100% realistic view, complete with the hustle and bustle of a real city.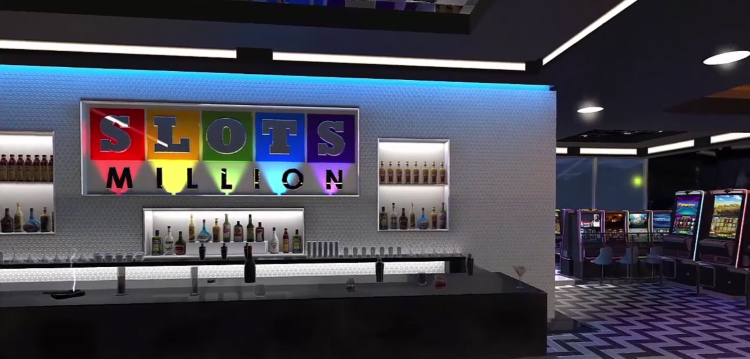 SlotsMillion also has a virtual reality bar where players can take a seat and chat with each other. It's not just a messenger chat, though; each player has a virtual reality avatar so they can incorporate body language into their communication with each other. It is an extremely early example of a VR casino, but its inclusion of immersive features that go beyond traditional online gambling is a good example of what is to come.
Replacing Online Casinos
Yes, it seems inevitable that virtual reality gambling will replace traditional online casinos eventually. Although online gambling is a great way for people to experience a bit of casino-style tension from home, it is not exactly an immersive experience. Even though iGaming sites have greatly improved their graphics and UIs over the past decade, players will probably still have trouble losing themselves in the world. VR casinos address that issue perfectly.
There are still three major obstacles keeping most gamblers from making the jump from traditional online casinos to VR casinos:
The Cost of a VR Headset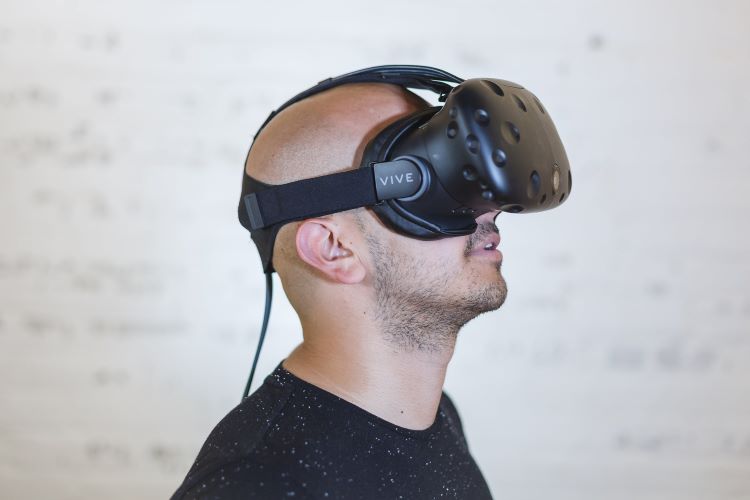 A computer powerful enough to play VR casino games still costs a lot of money, usually at least $1000 for a desktop and three or four times that for a laptop. And that's not even including the VR headset, coming in at at least a few hundred dollars. The good news is, this issue will fade. Just as a computer with 2GB of RAM was an extreme luxury item not too long ago, computers will become a lot more powerful as time goes on.
Limited Game Selection
Virtual reality casinos are still a new idea, and not many games or casinos have been digitized for VR yet. One day players will be able to stroll down a virtual reality rendering of the Las Vegas Strip and step into a digital version of any Vegas casino they want, but for now, they are rather limited.
Luckily, many huge developers are jumping aboard the VR casino development bandwagon – including some land-based casinos in America. So pretty soon, the number of titles available in VR casinos will be practically endless.
Convenience/Accessibility
Traditional online gambling is supremely easy to jump in and out of. You can keep an online slot on Autoplay while doing something else as well and you can play on your mobile phone while you're waiting at the dentist's office. VR casinos require a headset, which is decidedly more involved. On the other hand, that increased level of involvement makes the gaming experience more immersive.
Replacing Land-Based Casinos
It is highly likely that VR casinos will do this, for the most part. Gamblers have no reason to invest time and money in travel to a land-based casino when they can simply don a VR headset to capture a similar experience.
There will always be travelers who like going to casino destinations for the opportunity to gamble a little. Those people might still prefer traveling to land-based casinos, but they are not the big spenders that keep the casino industry running.
The Future of The VR Casino Industry
Bigger, better, more immersive virtual worlds. Like traditional video games, VR games will develop rapidly in scope and quality. In several years, they will likely be the go-to destinations for gamblers.
Although at this time it might not be obvious (although some regional VR casino growth in Germany appears promising), virtual reality casinos are significantly changing the online casino industry. All of the best VR gaming sites can and will address all of the major problems found in both land-based and online casinos, and their possibility for improvement is limitless.